Industrial-strength Internet Marketing Equipment
Industrial Web Development can help you increase your web presence, search presence, and marketing results. We do big. We do impossible. We do amazing. Web development for industrial manufacturers and web development for industrial manufacturing associations are our specialty.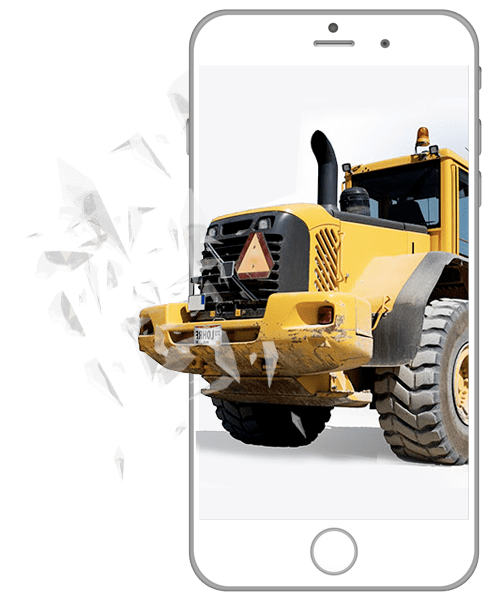 We are Industrial Web Development
A Cincinnati creative agency and internet development firm for smart businesses.
We do more than just industrial web development and website design. We do full-scale, multi-faceted, feature-rich, cohesive web solutions for industrial manufacturers, business associations, and other organizations who know the importance of getting their website right the first time. Our industrial manufacturing clients rely on our knowledge, experience, and resources to save time and money for incredible results, and to maintain their website design investments by staying ahead of website development and internet technology standards.
Pssst.. Need any small web design, web development, or website content projects done?
We can handle the small jobs too. We offer assistance with SEO, Mobile-friendliness, Pagespeed, and most any website-related need you might have. Small website, graphic design, illustration, photography, or writing projects are what lead us to satisfied long-term clients. We'll do a small content management job, write a single technical article, tweak your website's tags and programming to improve SEO, take on a small web development job for a landing page or an online calculator, mine your website's data for in-office projects or for migration to another platform. We know that when you hire our web development team, you'll wish you had done it sooner. We do web development for industrial manufacturers and associations only.
Web Development for Industrial Manufacturers and Associations
Design
Advertisement design, collateral materials, illustration, web design, logo design, corporate identity, outdoor advertisement design, trade booth and trade display design.
---
Strategy
Focused inbound marketing campaigns and tactical SEO combine with strategic adword campaigns to maximize advertising dollars and organic search placement.
---
Digital
3d modeling and rendering, animation, illustration, photography, video, GUI design, web development, programming, databases. We fix cheap websites. We build great websites.
---
Media
Media buying, media relations, public relations, bylined articles, content, press releases, copywriting, advertorials, technical articles, whitepapers, and social media campaigns.
Case studies.
A few examples of what we do and how we do it. We are your full-service industrial marketing solution. We provide commercial photography, graphic design, advertising design, web design, copywriting, content creation, SEO, marketing automation, and custom software to create your website the most full-featured and powerful marketing machine you can legally own.
---
Experience is what we have to offer. We're not just Industrial Web Development and Website Design Specialists. From our very beginnings as Cincinnati's Industrial Marketing firm we've branched out into new advertising and marketing technologies the moment they became available. When you are working with the Industrial Web Development team, you will benefit from our vast experience with internet marketing and advertising technologies. Challenge us to achieve for you what other web development and advertising agencies can not manage.
Content Management Systems, Association Management Software, E-Commerce, Inbound Marketing Automation
We live and breathe WordPress CMS. Our focus on this web development platform makes us incredibly knowledgeable and efficient, saving our clients money. The flexibility of the WordPress platform and our knowledge of existing plugins and services enables us to do excellent web development for associations as well as for industrial manufacturers.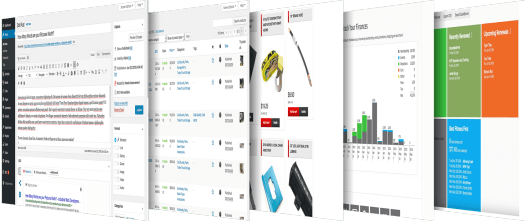 We pride ourselves on smart web development, creating websites that are intelligent, easy to use, and easy to maintain. Our websites are mobile-friendly, fast, powerful, feature-rich, and custom-developed to best suit each of our unique industrial manufacturing and association clients. We focus on the Cincinnati area in order to build and enjoy a sense of community with our industrial manufacturing family.
Companies Industrial Web Development has proudly served
For our industrial manufacturer clients, we do content creation, content management, SEO, SEM, inbound marketing, website maintenance, graphic design, web application development, adwords, and internet marketing work in the average day – and are always looking for more pieces to our industrial puzzle to connect our existing clients with. We currently have openings for clients in a number of industries. You'll find that we don't just do great web development work, we are an asset and a hub for B2B marketing in the Cincinnati area process machinery manufacturing industry.
If you would like to see more examples of our commercial illustration, commercial photography, brochure and corporate literature designs, copy writing, technical articles, website design, or web development for industrial manufacturers and associations, please use the form below to contact us. We'd be happy to hear from you.
Find us.
11223 Cornell Park Drive
Suite 301
Cincinnati 45242
Call us.
(513) INDUSTRIAL (513 463-8787)
(877) 608-1736
Email us.
Your form submission will be read immediately by the Industrial Web Development Team.
We are interested in hearing about your web development, website design, branding, corporate literature, or other project.